Prices and Reservation
Correze Cycling Holidays
Your Cycling Holiday Includes:
Half Board accommodation in a twin or double room; continental breakfast; post ride tea or coffee and cake; four course high quality evening meal with aperitif and wine served during the meal (on all but 1 night of your stay when we have a night off); towels, swimming towels and basic toiletries; use of all the facilities; free secure bike storage and use of the bike workshop and cleaning facilities; at least 3 guided days cycling as required; maps and detailed route planning for unaccompanied days out; vehicle backup in case of medical emergency or major bike breakdown.
Off Peak 2018
Price Per Person*
7 Nights

745 Euros

6 Nights

639 Euros

5 Nights

535 Euros
Peak 2018
Price Per Person*
7 Nights

845 Euros

6 Nights

725 Euros

5 Nights

605 Euros
* Prices are based on 2 people sharing a room
Off Peak : Saturday 21 April to Friday 6 July ; Saturday 22 September to Friday 20 October
Peak : Saturday 7 July to Friday 21 September
For longer stays of 8, 9, 10 days etc, please contact us for pricing.
We accept payment by credit or debit card (not American Express) or by bank transfer to our French account
Single Occupancy
Please add 30€ per person per night to the Peak or Off peak rate to calculate the total amount. Single Occupancy gives exclusive use of a standard twin or double room, with private shower room, for one person.
Non Cyclists
For non cycling partners, please deduct 15€ per night from our standard prices (8€ per night off any discounted prices). We can also arrange spa treatments locally – please contact us for details
Need More information?
Call us on 00 33 5 55 27 13 01
Or send us a message using the form at the base of the page
Groups / Club Weeks
We offer discounts for club cyclists and groups – minimum 6 people booking shared rooms
Corrèze is a perfect location for a group of cyclists, with our varied routes we can easily accommodate different abilities within the group if necessary, so that everyone will have a great time. To help you organise your group and to cater to your budget, we can be flexible on the number of days stay. If you book all the rooms we can also cater simpler menus to suit your budget. We can also organise professional fitness and endurance coaching.  There is accommodation for 11 people, all rooms can be converted to twin beds, and there is space in 2 rooms for an extra fold up bed, so a maximum of 13 people can be easily accommodated.
Please contact us for pricing and availability
Transfers
We offer transfers on request from:
Brive/Dordogne Valley Airport (50 minutes) – minimum 50€ per person return (local taxi 130-150€ each way)
Limoges Airport (1.5 – 2 hours) – minimum 75€ per person return
Brive & Tulle SNCF stations
Please ask for availability and exact cost.
We can collect up to 5 people in our Crewbus, with additional people travelling in our car if necessary. For larger groups we can hire a second minibus – contact us for quotes.
Cycle in our glorious Autumn...
Rooms still available for the following dates:
22nd to 29th September
29th September to 6th October
6th October to 13th October
Minimum 5 nights arriving Saturday Sunday
Hire Bikes for your Cycling Holiday
If you don't want  the hassle of bringing your own bike, or if you are a first time road cyclist, we have a great selection of quality road bikes for hire to suit a range of sizes.
All bikes have had upgraded gears (mainly Shimano 105) which are suitable for the local terrain, and are supplied with a repair kit, computer & pump. Guests are invited to bring their own shoes and pedals which will be fitted to the hire bike. We also have some helmets for hire.
Bike Hire is charged at 26€ per day or 150€ per 7 day week.
BTwin Triban 3 - 58
BTwin Triban 3 - 54
Nakamura Chrono Race
Nakamura Chrono Evo
Lapierre Audacio FDJ
Lapierre Audacio 300 FDJ
Lapierre Audacio 300 FDJ
Size - 48cm
Frame - Alu with carbon fork
Groupset - Shimano Tiagra 9 spd, Triple crank, 25 -11 cassette
Wheels – Shimano 501
Fuji Roubais
Fuji Roubais
Size - 54cm
Frame - Alu with carbon fork
Groupset - Shimano 105 10 spd, Triple crank, 28 -11 cassette
Wheels – Fulcrum Racing 7
Hinde Etape
Hinde Etape
Size - 56cm
Frame - Alu with carbon fork
Groupset - Shimano 105 11 spd, 50 -34 crank, 28 -11 cassette
Wheels – Mavic Askium
"Sam goes to great efforts to feed guests restaurant quality food night after night. We have never eaten so well.."
Andrea & Dan, Sheffield
"Sams food is top notch and something to look forward to after a day in the saddle. "
Damian, London
"Fantastic hospitality and amazing food."
Lisa and Jim, Wraysbury
James and Samantha Parry
Chateauret
19150
Espagnac
France
Email
info@correzecycling.com
Telephone
+ 33 (0)5 55 27 13 01
Skype
Correzecycling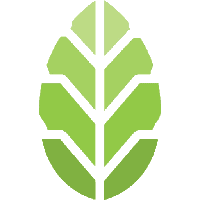 Correze
Cycling
Holidays
FRANCE